Groomy Pro Covering
Discover here all the features of the Groomy Covering option.
---
or even better
Subscibe today
---
1- Create and send your customised breeding contracts
Create a new breeding contract in a few minutes, print or email it to your customer and keep track of the reception of signed or unsigned contracts. Each contract model can be customised for each stallion.

The commercial management of my stallions is much easier now!
2- Manage your breeding schedule
Choose the available breeding slots per stallion and fill in your schedule as the season progresses. For each slot, find the important information of your customer and his mare (contact details, contract status, health information etc.)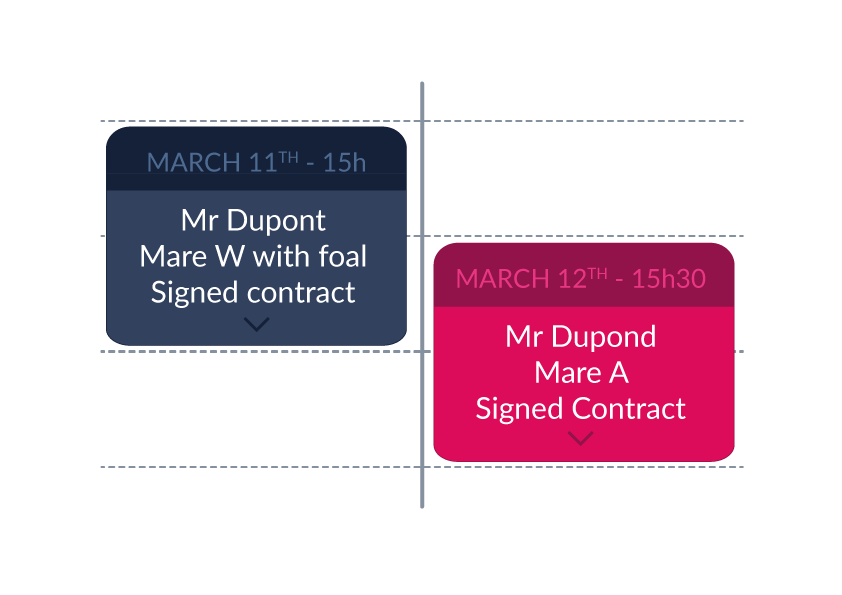 At a glance I know if my client and his mare are in order, so that the mare can be covered!
3- Manage the syndication of your stallions
Follow the allocation of "pool" or "personal" shares. Attach shares to breeding contracts and manage share transfers.
Syndication gets much easier to manage no matter how many shares or stallions are syndicated.
4- Add the Pro Invoicing option to bill your coverings
Thanks to this option, as soon as a breeding contract is signed, generate your breeding reservation invoices. Invoice all your balances on October 1st or invoice per live foal and follow up your outstanding payments.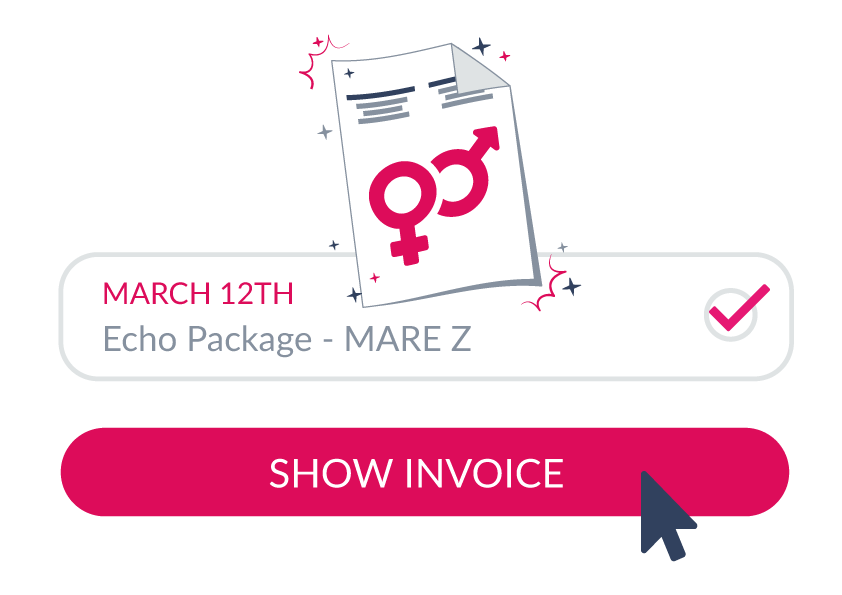 I invoice all my customers in a few minutes and I don't forget anyone. My invoicing is so easy!
---
---
Benefit from an assistance to help you with Groomy
As a user of a PRO Groomy option, you benefit from support to help you use the software.
1- Online documentation
You can have easy access to the complete online documentation. The video tutorials will help you handle the Groomy covering tool.
2- Making appointments
If online documentation does not answer your specific questions, you can book an appointment with the support team online. Access the online diaries and schedule a 30-minute meeting.
3- Support
For all emergencies and quick repairs, you can contact the support department by phone.